Welcome to The Jurassic Park Podcast! In Episode 99, we have some news and a few listener submissions to go over! Jaroslav Kosmina submitted a great creation mixing all four film scores to create one amazing suite and Arjan Bos submitted an introduction to his script and a mock trailer.
in the middle of the episode, I bring you an old interview from Jeff Goldblum about being featured in his first sequel film, The Lost World: Jurassic Park! After that we have another great edition of Amber Finds with Jaye Jurassick where he gives us a double feature of The Lost World! He showcases The Lost World Field Guide and the Talking View-Master 3D Viewer. Finally, we close out the episode with the third installment of The Making of The Lost World!
News:
This Week's Contributors:
Jaye Jurassick - Amber Finds
Jaroslav Kosmina
Arjan Bos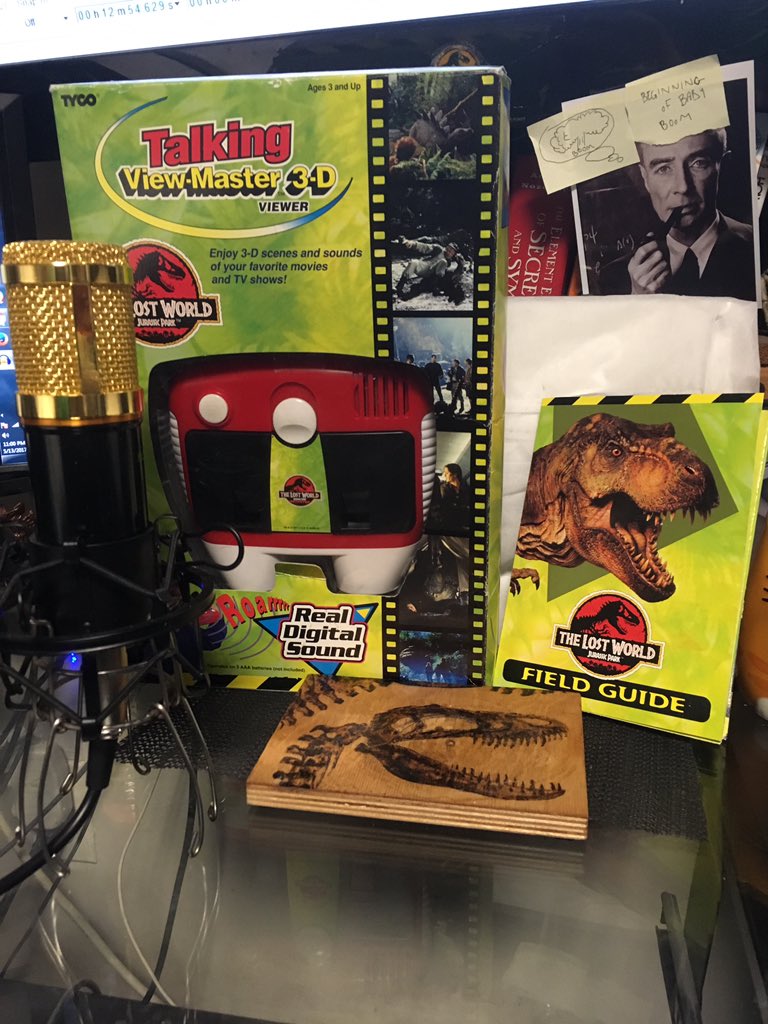 Don't forget to give our voicemail line a call at 732-825-7763!
Share this post and comment below! Enjoy.