Hot off the press following last week's Toy Fair news (Read more here: ) we have news today from Universal and LEGO regarding their LEGO offerings for Jurassic World: Fallen Kingdom. Anyone who knows me will know I do a lot of LEGO photography, so for me, this is incredibly exciting to finally have official images of a sample of the LEGO sets released. Without any further ado, let's jump into the news:
Our first offering in the Fallen Kingdom line is 10758 T-Rex Breakout– featuring the iconic T-Rex we all know and fondly call Rexy. This set is a Juniors set, meaning that it is traditionally a simpler-style LEGO set released for younger fans. The T-Rex in this set, whilst identical to the one included in the 75918 T-Rex Tracker set from the Jurassic World line, is a nice opportunity for fans who missed out on those sets to get the iconic star in a set for 2018. I also love the fact that LEGO opted to include Rexy in a Juniors set – leaving room for other dinosaurs whom we could potentially see in the main line. This set also includes Claire, an ACU Mercenary, and a figure which looks like Lowery. Whilst I can appreciate the nod to Lowery, the lookalike would have been so much better being a fully committed Lowery – using the Jurassic Park T-Shirt torso which we all loved the character for. This is one of my few gripes with the line – they missed a chance to include a wonderful tribute to Jurassic Park. The new Claire figure, however, looks fantastic. The little lab build here is nice – with incubators and a small pen for a baby dinosaur which would look great built into a larger scene – just like that stickered screen with a map of Isla Nublar. The smaller baby dinosaurs are one of my favorite components of the new line, and I am delighted that LEGO introduced them. The eggs included here look nice here too – and they seem to be consistent as both this set and the Helicopter set revealed include them. Is this possibly foreshadowing a Fallen Kingdom plot point? The rest of the builds, whilst simple, look nice – although the gate suffers from using the standard piece found in all LEGO Juniors sets of this scale. Whilst it would certainly look better at its full scale, this set is a great set for children – and a nice opportunity for fans wanting the T-Rex from the JW line.
Following on from this, we have 75928 – Blue's Helicopter Pursuit. This set features a predominantly large helicopter, which looks like many LEGO builds we have seen in recent memory. However, it looks good in Jurassic livery, and has the potential to be rather spacious – something which is exiting as we may be able to get a bunch of mini-figures on-board this vehicle. Here we also get a small quad-bike in a dark red colour which looks like a rather nice build – making use of LEGO's new front tow-bar piece to good effect. We also get Owen here, featuring a brand-new hairpiece, face print and costume. The face print, whilst slightly off, is a nice distinction from the one seen in the Jurassic World line – and I appreciate it a lot. We also see what appears to be a mercenary sporting flight goggles and a different ethnicity, which is always nice. Lastly, we get Ted Levine's character of Ken Wheatley, who looks good here. He doesn't feature any leg print, but his torso looks accurate to what we have seen from his character, and the face sculpt here looks good. We also have a nicely detailed cage trap which looks really nicely-built and has some cool habitat-style elements built into it, and lastly, Blue the Velociraptor. Blue's colour scheme here is vastly different to the one included in 75917 Raptor Rampage, and for me personally, I prefer the original one. This one just feels a little too extreme to me – but it is nice to see LEGO trying new things with the dinosaurs. A fun thing to note here is the back of the box – showing us what appears to be a Carnotaurus, the rumored Indoraptor, Blue, a Stygimoloch, a Pteradon and the baby dinosaur. This is a nice tease as to the other dinosaurs we can expect to see in the line, so I cannot wait to see them revealed in their entirety.
Lastly, we have 10880 – T Rex Tower – LEGO's first venture into the Duplo line for even younger children. Here we get simplified builds at only 22 pieces, but the Owen figure still has his charm. The jeep is nice with its printed components, and the T-Rex whilst not fully accurate, is bound to be popular with younger children. It is wonderful to see LEGO reaching out to younger children, as childhood is really the age where a fascination with dinosaurs can begin. It's also cool to see that this is a Jurassic World set – NOT a Fallen Kingdom set. This gives me hope that perhaps, in the future, we may see sets based upon the past films too. Those were the three sets shared in LEGO's PR brief at International Toyfair with Comingsoon.net – what do you think? I think we have lots of wonderful components here, and I really like the box-art we are getting with these new sets. Especially the core-line sets, which feel very visually appealing and capture the colour scheme of Fallen Kingdom well. It is also interesting to note we get 13 sets this time around with 2 retailer's exclusives – dwarfing the offerings we saw for Jurassic World. Now the success of the line is assured, could we see even more in the future? Only time will tell.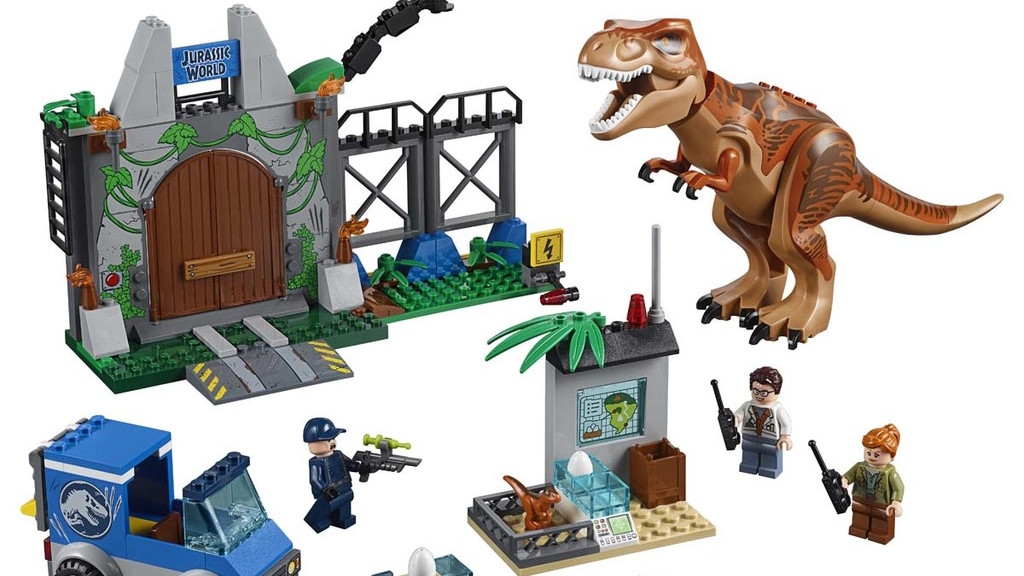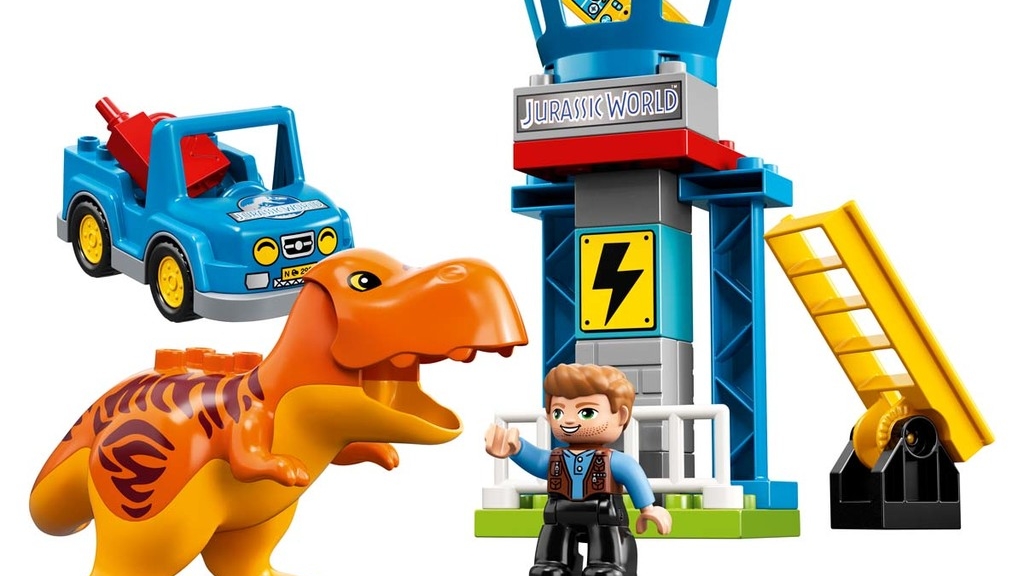 Are you excited for the LEGO Jurassic World: Fallen Kingdom sets? Or are you waiting for other products to be revealed? Comment below, and stay tuned for all things Jurassic World: Fallen Kingdom.
Source: ComingSoon.net | Press Release